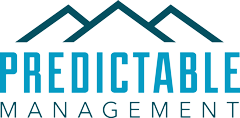 Attention Landlord!
Have You Ever Been Concerned About:
Turnovers & Vacancy

Maintenance & Repair Cost

Overhead/Management Fee
Property Damaged by tenants

Professional Tenant

Overall Growth of Your Real Estate Investments
---
Many years ago, I became excited about Real Estate investing. After looking into it, I had thought that the most difficult part was finding a good deal and rehabilitating the homes for sale. And while all that certainly takes effort, after being in the business, I have realized that the most difficult part in long-term real estate investing was maintain the property!
I began to experience poor service from the property managers I hired. For instance, early on, I had non responsive manager (what I now call a "NRM"). It was very difficult to reach him and I rarely got a return call in a timely manner.
I also experienced delayed response time or a tenant's complaint being ignored! Dissatisfied tenants eventually leave and we have to start the whole process all over again! And in once situation, I had a property manager response delay and the problem escalated which led to legal action and a worsened public relations with the city.
I also discovered that to really be successful, there must be a plan to keep the houses or apartments filled with people or the loss of income due to the vacancy crashes profits.
Seeking solutions, I studied everything I could find about property management. And in my research I realized that what was really needed was PREDICTABLITIY.
Formalizing all that I knew, I formed PREDICTABLE MANAGEMENT and we are currently managing properties in around Houston.
We determined that we would have a policy of being responsive through effective and fast communication systems. We determined that we would handle difficult situation rapidly.
To achieve our purposes, we use cutting edge technology to provide you, our client, with up to date information regarding your property and with efficient follow through on any demand you might have.
To ensure we "practice what we preach" we have a custom tenant and landlord portals. The tenant has access to the portal through the website or on the phone in the event there is an issue to report. The Landlord can view payments, work requests and income/expenses statements.
Because we are not only a property management company but also a real estate investment consultant firm, we can help guide and connect you to important resources to assist your efforts in greater passive income.
Over the years, I have come up with some great tips that help landlord to have a headache free investment. I want it in your hand so that you don't make the same mistake as I did. If you consider to continue in this journey, you want to have landlord 101 special report. This will cut your learning curve in half and put you in control for your ROI.